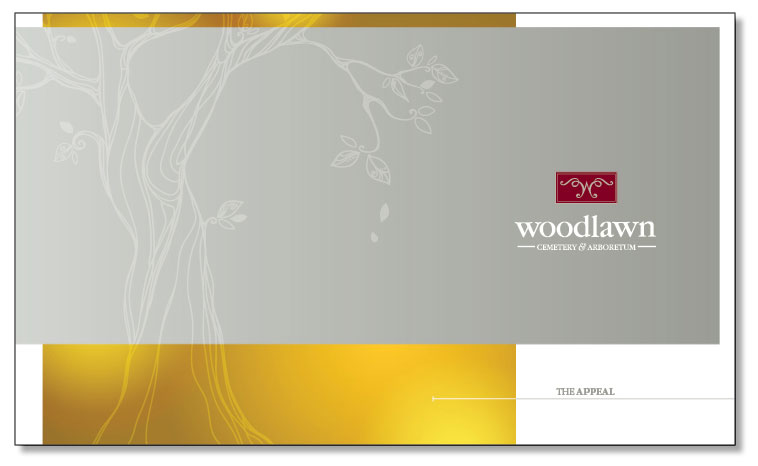 Home to shimmering lakes, mature trees, exotic flora and over 200 migratory and resident birds, Woodlawn Cemetery & Arboretum, is a true haven of natural beauty. Recognized by the National Audubon Society for its exceptional richness, Woodlawn surrounds visitors with its intrinsic serenity and inherent splendor, offering both inspiration and relaxation to all who stroll through its picturesque grounds.
But time, and nature itself, has been hard on our cemetery. Only through the efforts and financial assistance of many can we continue to deliver on an ambitious ten-year plan, originated in 2011, that provides the blueprint to our future… and offers a bridge to our past.
If you visit Woodlawn you've noticed all the improvements that have been made since the completion of our Master Plan. Through our Community Partners Program and wonderful donors we have completed a great deal toward our restoration goals, but there is much more to be accomplished.
It is our hope that you join our community of supporters in maintaining the peaceful beauty we know at Woodlawn.
Donation Options


Contact or send donations to our development office; or donate via PayPal
1502 West Central Avenue, Toledo, OH 43606
419-472-2186 | This email address is being protected from spambots. You need JavaScript enabled to view it.