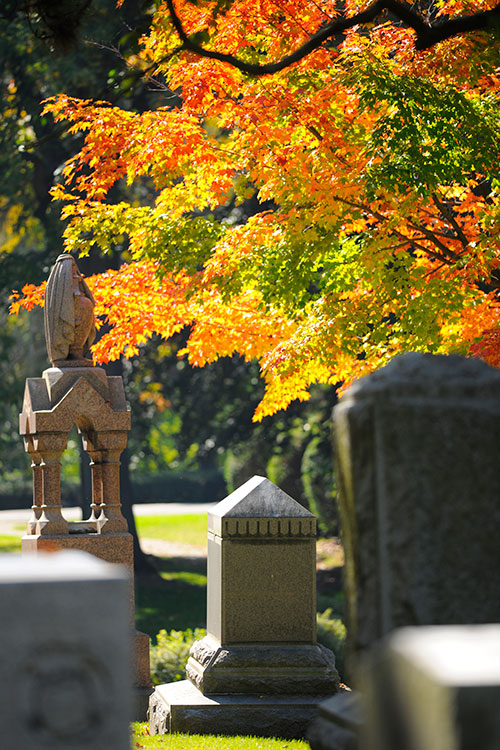 With its winding paths, gentle hills, serene lakes and towering trees, historic Woodlawn Cemetery & Arboretum is a perfect place for quiet remembrance and reflection. And for more than 130 years, Toledoans have come here to honor the loved ones who have passed.
Founded in 1876, Woodlawn Cemetery is a classic example of the type of rural cemetery that urban planners began to favor in the mid-1800s. Its original 160 acres were situated well outside the city limits. The beauty of nature and the work of accomplished artists and architects coalesced in its stunning park-like setting.
Over the years, leaders from every facet of Toledo society were laid to rest at Woodlawn. Their families erected elaborate family mausoleums and stunning statuary to commemorate their lives. And the city of Toledo grew up to surround the cemetery grounds—creating an urban gem for generations to enjoy.
In 1998, Woodlawn Cemetery was recognized as a National Historic Site. Today, the cemetery's board of trustees is dedicated to preserving both the exquisite beauty and historic significance of the site.
---
Visit our Events page and plan your visit to Woodlawn today.
---

View our Master Plan
---
Visiting Hours
Office Hours: Monday – Friday, 9:00 a.m. – 4:30 p.m.; Saturday, 9:00 a.m. – 12:00 p.m.
---
PARTNERSHIP LIST