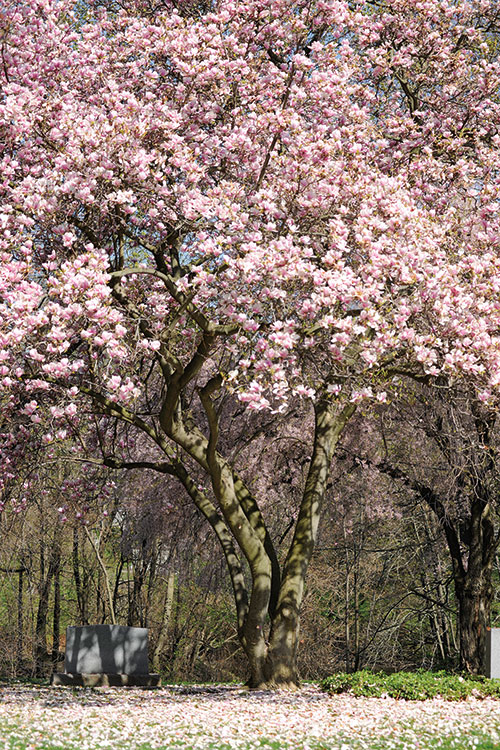 Over 130 spectacular species of trees stretch skyward at Woodlawn. Thanks to the efforts of the cemetery's first superintendent, horticulturist Frank Eurich, the landscape boasts a rare roster of indigenous and exotic flora.
The cemetery grounds are sanctuary to over 200 migratory and stationary birds, including at least 35 different kinds of wood warbler. The National Audubon Society recognizes the exceptional richness of our site and conducts its annual Christmas Count census here. A shimmering lake attracts ducks and other waterfowl to its shores.
Every season of the year is beautiful at Woodlawn. The Board of Trustees at Woodlawn is committed to continually beautifying the cemetery and encourages visitors to place flowers, potted plants and wreaths on the property as special remembrances. Friends and family members can also order special plantings through Woodlawn's Service and Care Program.